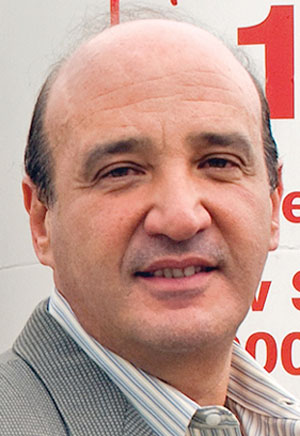 IGNACIO URBIETA JR.
PRESIDENT, URBIETA OIL, MEDLEY
Urbieta runs a family-owned petroleum and fuel products company that serves retail and wholesale customers in Miami-Dade, Broward, Palm Beach and Monroe counties.
Starting in the early 1970s with a lone Amoco gas station, the company currently sells diesel fuels, lubricants, motor oils, anti-freezing products and other chemicals.
Urbieta Oil also provides industrial services, such as fleet fueling, marine fueling and generator fuel delivery services and was the first to sell E85 fuel to South Florida gas stations.
Urbieta holds bachelor's and master's degrees in electrical engineering from the University of Miami, and an MBA from Florida International University.
A noted philanthropist and community leader in the Miami-Dade County area, he is a founder and board member of the University of Miami Sylvester Comprehensive Cancer Center and has served on the dean's advisory board of FIU's College of Business. He also is president of the Urbieta Family Fund for Colon Cancer.