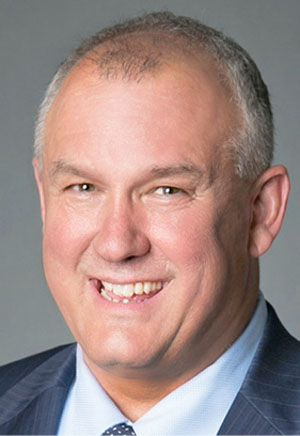 J. BRYAN COOKSEY III
PRESIDENT & CEO, MCCALL SERVICE, JACKSONVILLE
Four generations of Cookseys now work at the company, which has roots in Florida going back to the 1820s. The family farmed in Jefferson County until the 1950s, when J. Bryan Cooksey Jr. attended the University of Florida and went to work for McCall. He bought full control of the company in 1999, according to the Pest Control Technology magazine. In addition to pest control, the firm also does lawn care and petroleum distribution.
Bryan shares ownership of the firm with his brothers: John, the firm's COO, and David, CFO. The brothers took over the firm from their father in 2003. In recent years, the firm has acquired a number of other pest control firms, including companies in New Port Richey and St. Petersburg.
Bryan Cooksey graduated from the U.S. Military Academy at West Point with a degree in nuclear engineering and served as an officer in the U.S. Army in California before returning to Jacksonville in 1988. His son, Bryan Cooksey IV, recently joined the business.