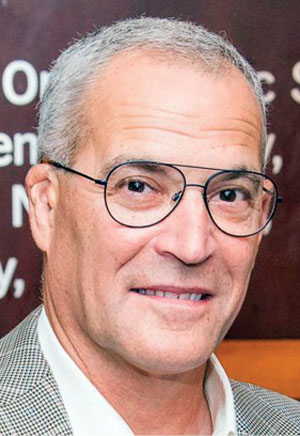 JEFF LEVITETZ
CHAIRMAN, PURITY WHOLESALE GROCERS,
BOCA RATON
Levitetz and his Levitetz Family Foundation are prominent philanthropists in Boca Raton and South Florida. Most recently, the foundation made a large gift to the Weston-based Cleveland Clinic Florida, which renamed its orthopedic surgery department the Levitetz Department of Orthopaedic Surgery.
Purity, which Levitetz founded in 1982, is a large national network of warehouses and wholesale food distributors. The company also has divisions that include real estate holdings and marketing companies.
In addition to his successful business career and philanthropy, the Deerfield, Ill., native is a recognized leader of USA Wrestling. He was a member of the University of Alabama's wrestling team and in 2004 was named USA Wrestling's Man of the Year. He also served as team leader for the 2004 U.S. Olympic Greco-Roman wrestling team in Athens, Greece, and is an inductee of the National Wrestling Hall of Fame.