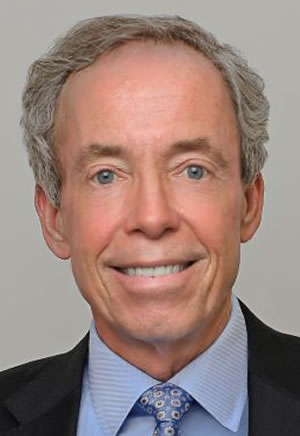 KEITH KOENIG
CEO, CITY FURNITURE, TAMARAC
Brothers Kevin and Keith Koenig founded Waterbed City in 1971 in South Florida. When the waterbed craze faded, they converted their 11-store chain to City Furniture. They built it into one of Florida's largest private companies. City Furniture has 21 showrooms in South and Central Florida and also runs several Ashley HomeStore showrooms.
A new 1.2-million-sq.-ft. City Furniture facility is projected to open in Plant City in 2022. The reported $125-million project will include a regional corporate office, 1-million-sq.-ft. distribution center and 160,000-sq.-ft. showroom with a cafe serving wine, beer and coffee. It's expected to bring 500 new jobs to the area.
Koenig earned both a business undergraduate degree and MBA from the University of Florida. Kevin — "generous beyond all belief," his brother once said of him — passed away in 2001 from heart and kidney disease, and the company's "Kevin Charles" brand honors him.
Koenig is chairman of the Broward Workshop development group through June 2021 and serves on the board of governors for the Alan B. Levan/NSU Broward Center of Innovation. He has been an Ernst & Young Entrepreneur of the Year, UF MBA Outstanding Alumnus Award winner, Furniture Retailer of the Year and past chair of the University of Florida Foundation. St. John Paul II made him a Knight of St. Gregory.
In 2019, Koenig's son, Andrew, was named president of City Furniture after serving as COO and vice president. Andrew studied kaizen management in Japan and has focused on continuous improvement and lean management; he also led the conversion of delivery trucks to compressed natural gas.