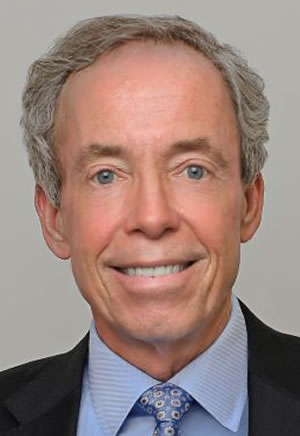 KEITH KOENIG
CEO, CITY FURNITURE, TAMARAC
Brothers Kevin and Keith Koenig founded Waterbed City in 1971 in South Florida. When the waterbed craze wore thin, they converted their 11-store chain to City Furniture. They built it into one of Florida's largest private companies. In 2019, it hit $508 million in revenue. It numbers 33 City Furniture and Ashley Homestore furniture stores and employs 2,200.
Keith, a UF business school undergrad and MBA holder, has expanded the company into Orlando as part of a $100-million growth plan. City encourages community involvement by its employees and donates 5% of annual profit to charities.
"My late brother, Kevin, got us started with giving away a share of our profits over 30 years ago with a nice donation to Covenant House, and we have been proud to support them (and) many other charities ever since. We named the Covenant House building in Kevin's honor with a $1-million gift," Keith says.
Kevin — "generous beyond all belief," his brother once said of him — passed in 2001 from heart and kidney disease. As a tribute to Kevin, who was spiritual, his family and friends are behind annual newspaper ads on the Sunday after Easter in company markets showing full-page images of Jesus. The company's "Kevin Charles" brand also honors him.
Keith Koenig is chair of the Broward Workshop development group through June 2021 and has been an Ernst & Young Entrepreneur of the Year, UF MBA Outstanding Alumnus Award winner, Furniture Retailer of the Year and past chair of the University of Florida Foundation. Pope John Paul II made him a Knight of St. Gregory.
Last year, Koenig's son, Andrew, COO and vice president, was named president. Andrew, who studied kaizen management in Japan, led the conversion of the delivery trucks to compressed natural gas, cutting emissions by 47%.
"As a leader in a family company, family has to work harder, be more humble and a servant to all."