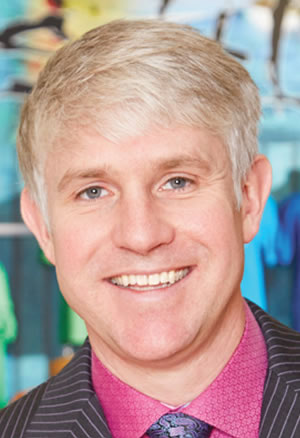 MATT BEALL
CEO, BEALL'S INC., BRADENTON
In 2019, Beall was named CEO of the privately held family company founded in 1915, the fourth member of his family to take on that role. He is the great-grandson of the company's founder, Robert Matthews Beall Sr.
Beall has essentially been training for this position his entire career. While still in college, he worked for the family firm as a sales associate and also processed merchandise at the Bealls Outlet distribution center. After a stint as an assistant buyer for Ross Stores, he became a buyer for Bealls Outlet. He's held a number of positions at Beall's Inc. over the years, from store manager to various corporate roles to, most recently, president of Bealls Stores.
In 2020, Beall's acquired a former Stage Stores distribution center in Jacksonville, Texas — its first owned logistics facility located outside Florida — as well as intellectual property that includes the national rights for the Bealls name. (Beall's Inc. previously had rights to use the name Bealls in Florida, Georgia and Arizona; Stage Stores had the rights to use the name nationally.)
Beall earned a bachelor's degree in business from the University of Florida and a master's degree in business administration from Stetson University.
Beall's Inc. has more than 500 stores across the southern and eastern United States and rings up more than a billion dollars in sales annually.