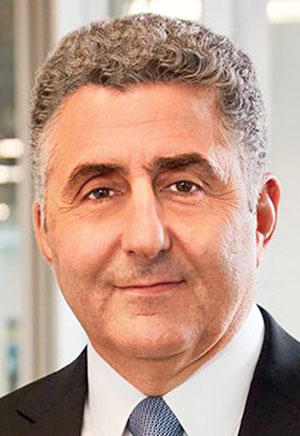 MICHAEL KASBAR
CEO, WORLD FUEL SERVICES, DORAL
Kasbar grew up in Brooklyn and at one point aspired to be a baker. He joined the oil industry after graduating with a degree in environmental sciences from SUNY-Plattsburgh. After several years working as a broker, Kasbar launched Trans-Tec, a maritime oil business, with partner Paul Stebbins in 1985. They sold it to World Fuel Services in 1995. Kasbar, an avid motorcycle rider, then worked his way to the top at World Fuel, Florida's largest public company, becoming CEO in 2012 and chairman in 2014.
World Fuel Services acts as an international middleman marketing and financing commercial fuel but also provides a platform that optimizes energy, logistics and related services for aviation, marine, commercial, industrial and land transportation customers worldwide. "We're a solutions company," Kasbar told Maritime Executive magazine. "We're more than just fuel."
World Fuel, which has grown organically rather than through acquisition, had more than $1 billion in gross profits in 2019 and is one of only three Fortune 100 companies in Florida.