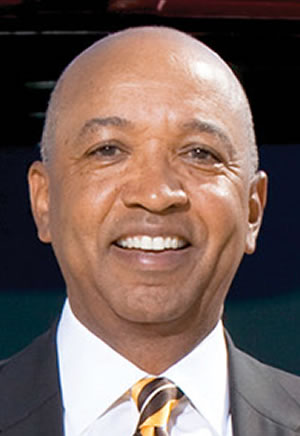 OSCAR HORTON
PRESIDENT & CEO, SUN STATE INTERNATIONAL, TAMPA
Horton has run Sun State since 2000 and has grown the franchise of International Truck & Engine Corp. into one of the largest minority-owned businesses in Tampa Bay, with six locations in west-central Florida. The company holds the No. 28 spot on Black Enterprise's list of the top 100 black-owned businesses in the United States, and Horton was selected by American Truck Dealers as the winner of its 2020 Truck Dealer of the Year award.
A graduate of the University of Arkansas, Horton grew up in Camden, Ark., where his parents ran a liquor store and restaurant/cafe. "My dad was always there as my role model," he told Florida Trend. Horton was recruited by International Harvester after college, and in his early career he worked in truck sales, finance, labor relations and foundry operations, where he was vice president and general manager.
A longtime supporter of the University of South Florida with his wife, Miriam, Horton told the school that "giving is baked into our business plan." He currently serves on the university's board of trustees, as well as the boards of The Bank of Tampa, Community Foundation of Tampa Bay and Academy Prep Center of Tampa Bay. He previously served on boards for the Federal Reserve Bank of Atlanta's Jacksonville branch and Goodwill Industries-Suncoast.