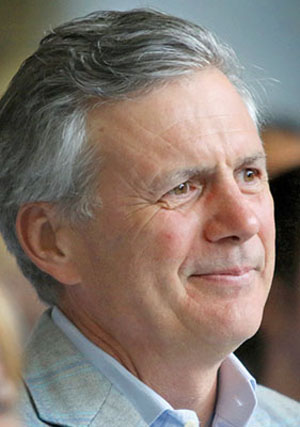 RICH HUME
CEO, TECH DATA, ST. PETERSBURG
Hume worked for IBM for more than 30 years, serving as general manager and COO of Global Technology Services before joining Tech Data as COO in 2016. He is credited with leading the company's acquisition of Avnet's Technology Solutions Business and developing a global strategy for the merged firms.
One of Florida's five biggest firms, Tech Data is a distributor of computer, phone and other technology equipment for companies like Apple and Cisco. The company had revenue of about $37 billion in its most recent fiscal year, serving more than 125,000 customers. Earlier this year, shareholders approved the company's $6-billion acquisition by Apollo Global Management, which is taking the company private.
Hume remains CEO. The acquisition by Apollo, he says, "is a scenario where we have the fortune of being acquired by someone who has the opportunity to really accelerate our business moving forward."
Hume, who has a bachelor's degree in accounting from Penn State, has served as Tech Data's CEO since 2018.