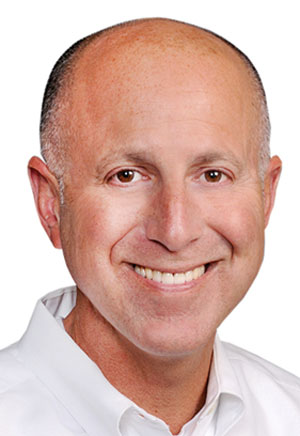 ROBERT GORDON
PRESIDENT & CEO, FRESHPOINT, MAITLAND
Gordon has been president and CEO of produce distributor FreshPoint since 2013. He has led an expansion of the Sysco-owned company in recent years, which now has 23 distribution locations across North America.
Gordon's three-decade career at the company began as a produce specialist in 1988 at Red's Market in Central Florida, which is now a subsidiary of FreshPoint. He then rose to vice president and general manager before becoming president and CEO.
Gordon is a strong advocate for his industry and a regular attendee of the United Public Policy conference with members of Congress in Washington, D.C.
He is active in charitable causes outside of the office and helps lead FreshPoint employees in distributing millions of pounds of food giveaways for the needy through multiple North American charities during the holiday season. He has served on the board of Second Harvest Food Bank of Central Florida and is also involved with the non-profit House of Hope, which provides shelter and assistance for teenagers in need.