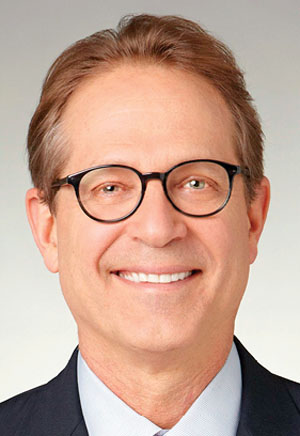 STEVE KNOPIK
CHAIRMAN & CEO, BEALLS, BRADENTON
Knopik, the first non-family member to serve as CEO of Bealls, became executive chairman in 2019, with Matt Beall, great-grandson of the company's founder, taking over as CEO.
Knopik, a Sarasota native and graduate of the University of Florida, was an audit manager at KPMG before joining Bealls in 1984 as director of finance. He became president at the privately held company in 1998 and CEO in 2006, steering the company through the Great Recession.
Knopik serves on the boards of Publix Super Markets and the National Retail Federation. He is former chairman of the Florida Chamber of Commerce and also serves on SunTrust Bank's southwest region advisory board. He is director emeritus of the Palmetto Youth Center in Manatee County.
Headquartered in Bradenton, Beall's operates more than 550 stores in 17 states under the brands of Bealls, Bealls Outlet, Burkes Outlet, Home Centric and Bunulu.