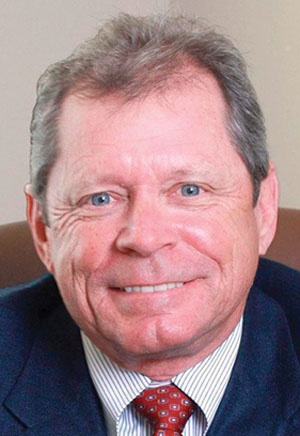 THOMAS CORR
PRESIDENT & CEO, GEORGE E. WARREN CORP., VERO BEACH
Corr — who started a company while still in high school — began his career in the oil business with Southern Petroleum as a distribution coordinator. He joined George E. Warren in 1982, became a partner and — at 32 — acquired a controlling interest in the company in 1987. He moved the company to Vero Beach six years later. In 1993, Corr changed the company's business model from a speculative purchaser to a blender.
Once located in Boston, George E. Warren is one of the largest importers of gasoline on the east coast of the U.S., dealing with all major oil companies as a major supplier of gasoline and distillates. The company, once a coal and oil importer, was founded in the early 1900s.
Last year, the firm had revenue of more than $2 billion, placing it among the top 30 largest privately owned companies in Florida. Corr is a founding member of the Indian River Community Foundation and the Learning Alliance.