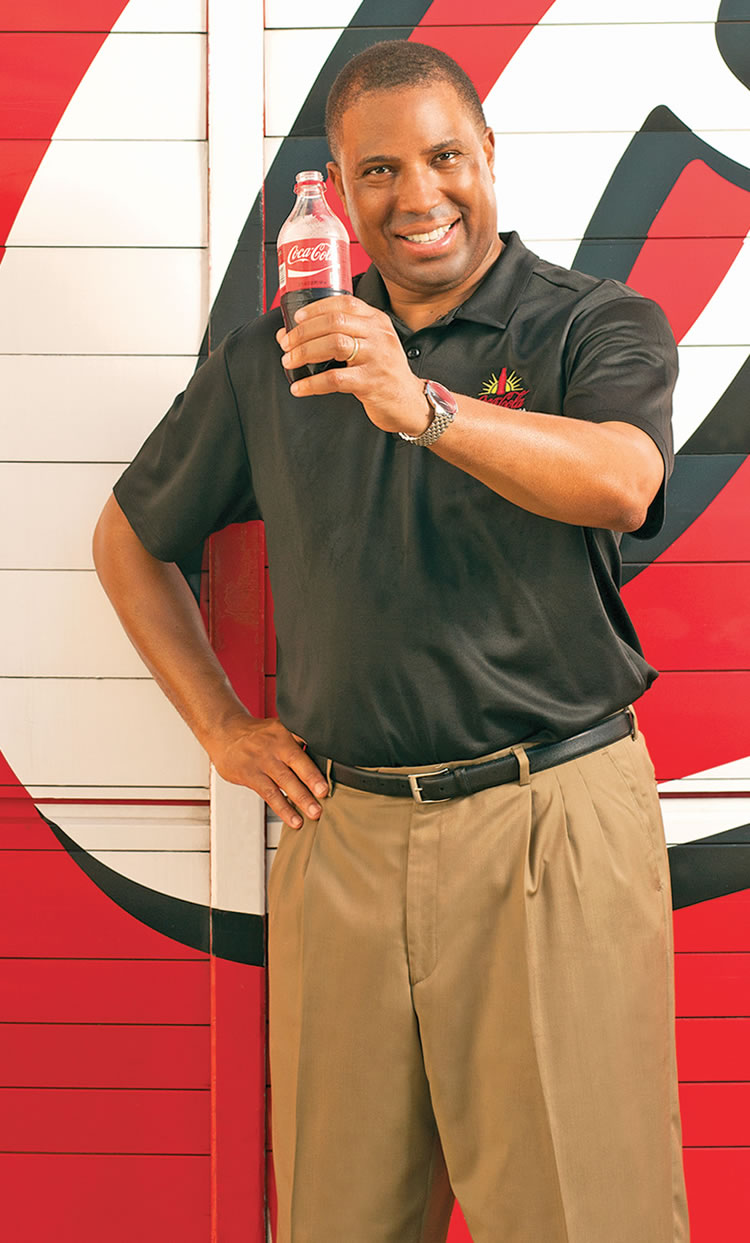 TROY TAYLOR
CHAIRMAN & CEO, COCA-COLA BEVERAGES FLORIDA, TAMPA
Taylor, who grew up in Louisiana, says his interest in business and math led him to choose finance and business law as his major at Marshall University, where he also played basketball.
After graduation, he became a vice president at JP Morgan and later founded his own equity firm. He says he'd always been interested in the soft drink business, and his role as an investment banker and adviser for Coca-Cola and one of its bottlers gave him insight into the company's operations before he began planning how to become one of the company's bottlers, many of which operate as independent businesses in Coke's corporate structure. He and former business associate Reginald Goins put together the Florida company in 2015. Coca-Cola Beverages Florida now controls the bottling and distribution of Coke products across 47 Florida counties, including Duval, Miami-Dade, Orange and Hillsborough.
The firm is the first startup bottler in nearly 60 years. Coke Florida sells, manufactures and distributes more than 600 products of Coca-Cola and other partner companies. Coke Florida is the third-largest privately held Coca-Cola bottler and the sixth-largest independent bottler of Coca-Cola products in the United States.
"The advice that I would give someone coming into my industry is to listen to the voice of the consumer and try to achieve scale as quickly as possible," he says.