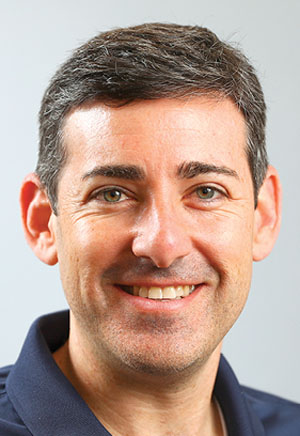 MATT SILVERMAN
PRESIDENT, TAMPA BAY RAYS, ST. PETERSBURG
A former executive for Goldman Sachs, Silverman directs operations for the Rays and the team's New York-based principal owner, Stuart Sternberg. The Rays pioneered a statistically driven approach to both evaluating talent and on-field strategy, remaining competitive as a small-market team in the American League east division traditionally dominated by the Boston Red Sox and New York Yankees. "We are innovative, mission-driven, progressive, analytical and community-minded," he says.
Until the season was disrupted by the coronavirus, the Rays were seen as contenders for the World Series in 2020.
Silverman, who has a bachelor's degree from Harvard, is the father of three daughters. "The challenges of attempting to balance a profession and have a family was something I did not fully understand 15 years ago," he says.
He recently served as chairman of Starting Right, Now, an organization for homeless youth that provides one-on-one mentoring, a stable home, assists with employment opportunities, teaches financial literacy/life skills and promotes educational achievement. His role, he says, "has been the most transformative charitable work of my career."