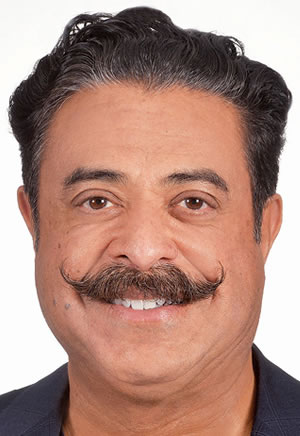 SHAHID "SHAD" KHAN
OWNER, JACKSONVILLE JAGUARS, JACKSONVILLE
For a team that performed horribly on the field in 2020 — Jacksonville's record was 1-15 — Khan's Jaguars have a lot to be optimistic about in 2021 and beyond. First, after firing head coach Doug Marrone, who compiled a 23-43 record, Khan replaced him with 56-year-old Urban Meyer, a top college coach who won three national championships, including two with the Florida Gators (in 2006 and 2008) and a third with Ohio State (in 2014). The second reason for optimism stems from how bad the Jaguars were in 2020. By being the worst team in the NFL, Jacksonville ended up with the NFL draft's top 2021 draft pick: Trevor Lawrence, a quarterback who led Clemson to the national championship.
Khan, who has also been active in trying to redevelop the area around Jacksonville's TIAA Bank Field, was born in Pakistan and attended the University of Illinois. He made his fortune with Flex-N-Gate, an auto parts supplier that he purchased in 1980. The company supplies bumpers to major auto makers, including GM, Ford, Chrysler and Toyota. Today, Flex-N-Gate employs more than 23,000 at 75 facilities around the world.
Khan is also the owner of the London-based Fulham Football Club. He has also invested in the Black News Channel, a news network based in Tallahassee, and with his son launched All Elite Wrestling. Along with his wife, Ann, Khan established the Jaguars Foundation, which has donated millions of dollars to Jacksonville charities, including children's and family programs and women's health issues.