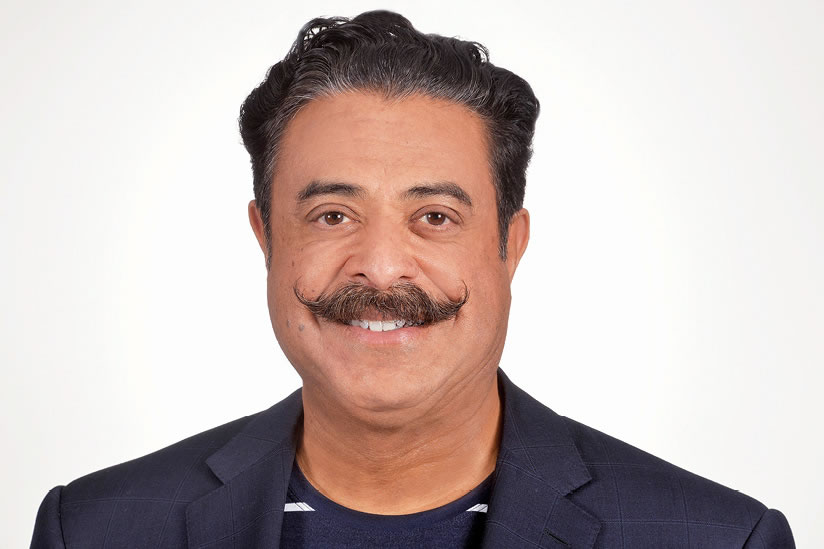 SHAHID "SHAD" KHAN
OWNER, JACKSONVILLE JAGUARS, JACKSONVILLE
Since buying the Jacksonville Jaguars in 2012, Khan has been a major player in the Northeast Florida city, even while maintaining a primary residence in Naples. In July, the city and Khan announced they'd reached a deal worth around $450 million for the development of Lot J at TIAA Bank Field, near the Shipyards property on the St. Johns riverfront that Khan also hopes to develop. Meanwhile, Khan continues to push to improve the NFL team, which he said "underperformed" last season, and its stadium. The Jaguars were to play back-to-back games in London in 2020 — a move Khan says is meant to buttress the finances of the small-market team but that some in the city fear is a precursor to moving the Jaguars overseas. Meanwhile, the city's economic developers have piggybacked on the team's annual trip to London to make business calls in the U.K.
In buying the Jaguars, Khan, who was born in Pakistan, fulfilled a dream that began when he was a Beta Theta Pi fraternity member at the University of Illinois. He was able to purchase the team thanks to Flex-N-Gate, an auto parts supplier that he bought from his former employer in 1980. Khan's design for a one-piece truck bumper set the company on a path toward success. Today, Flex-N-Gate employs more than 23,000 at 75 manufacturing, product development and engineering facilities around the world and is ranked by Automotive News as the seventh-largest original equipment supplier in North America and the 33rd-largest supplier in the world.
Khan, a billionaire, has a raft of other investments, including London-based Fulham Football Club and the Four Seasons Hotel Toronto. He recently invested in the Black News Channel, a news network based out of Tallahassee, and with his son launched All Elite Wrestling. Khan chairs the NFL's Legalized Sports Betting Committee and Business Ventures Committee. Established by Khan and wife Ann, the Jaguars Foundation has donated millions of dollars to support children's and family programs, women's health issues, neighborhood revitalization and other community needs.
"Certainly the Jaguars or myself are not the one-man solution to every issue. But we want to do our part and help."