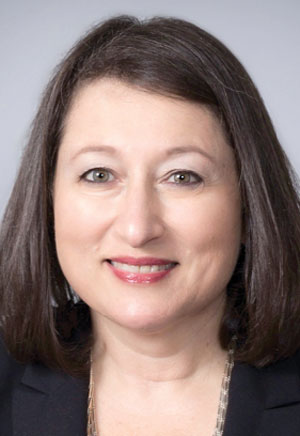 FABIOLA BRUMLEY
PALM BEACH COUNTY MARKET PRESIDENT, VICE CHAIR BUSINESS BANKING NATIONAL EXECUTIVE, BANK OF AMERICA, WEST PALM BEACH
Not many have known what they wanted to do with their lives since they were 13. Growing up in South Florida after being born in Beirut — Lebanon's national dish, kebbeh, is her comfort food — Brumley got her first taste of the financial sector working for her CPA/CFO father at a Broward mechanical contractor. Not long after, she had a summer internship at a commercial bank.
"I immediately knew banking would be my career," she says.
She earned her bachelor's in accounting and MBA at Florida Atlantic University and went on to be a controller, CFO, commercial lender, client manager, market manager and market executive at Bank of America. Since 2007, she's been market president in Palm Beach County, where her community work includes past chair of the Business Development Board of Palm Beach County and serving on the executive board of the Economic Council of Palm Beach County.
She's been a global ambassador for emerging women leaders in Brazil in a Bank of America partnership with Vital Voices, a non-profit established by Hillary Clinton and Madeleine Albright. Last year, the bank donated $200,000 to the Glades Initiative to launch a pilot program to address food insecurity for seniors in the area and expand hunger relief programming there. It also gave $200,000 to Habitat for Humanity in Palm Beach County. Since 2014, the bank has given $5.1 million to county groups to address basic needs and also for community and workforce development.
A cycler and world traveler, she says her most memorable trips are memorable because of the people not the location. "Experiencing a destination with family and the people I love is what truly brings me joy."
"I gain incredible satisfaction from working with other leaders to solve the greatest issues our community faces."