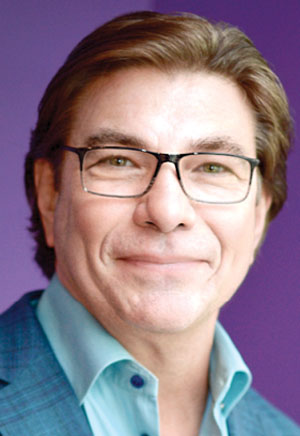 TOM MCALPIN
PRESIDENT & CEO, VIRGIN VOYAGES, PLANTATION
In his first job at age 14, McAlpin scraped barnacles off the bottom of boats as a diver. Today, he oversees the operations of Virgin Voyages, a cruise ship company established in 2014.
The company has commissioned four mid-sized cruise ships. Its first ship, Scarlet Lady, is expected to begin sailing in the fall 2020.
As one of four founding members, McAlpin came on board with more than 30 years of cruise industry experience.
After receiving an MBA from the University of Miami, McAlpin started his career as a senior auditor for KPMG. He was named CFO for CSB Leasing Group in 1984, and in 1986, he entered the cruise ship industry as the director of corporate planning and analysis at Royal Caribbean Cruise Line.
McAlpin also was president and CEO for The World, Residences at Sea, the largest private residential ship in the world. He also served as vice president of finance, business development and shore-side travel operations for the Disney Cruise Line. He was also president of Disney Cruise Line for five years.
McAlpin has a longstanding relationship with Florida State University, where he earned a bachelor's degree in accounting. He is a member of the FSU Foundation board of trustees and was previously a member of the college's board of governors. In 2017, he was inducted into the FSU College of Business Alumni Hall of Fame.