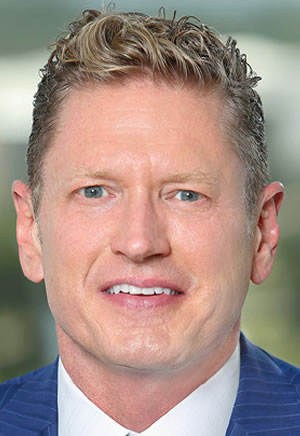 HARVEY E. OYER III
PARTNER, SHUTTS & BOWEN, WEST PALM BEACH
Oyer practices in the real estate group at Shutts & Bowen, where he represents commercial and residential developers, lenders, landowners and government. He's vice chair of the Business Development Board of Palm Beach County and president-elect of the executive board of the Forum Club of the Palm Beaches.
All well and good but that's just a start. As Oyer once said, "I have a lot of different intellectual interests."
He has a bachelor's in economics with high honors from the University of Florida, where he was Phi Beta Kappa, a master's in archaeology from Cambridge University and a law degree with honors from the University of Florida.
He was a captain in the U.S. Marine Corps, has served as an adjunct professor at University of Miami and Florida Atlantic University and received the Ellis Island Medal of Honor. He writes and lectures on history, law and archaeology and on international law on antiquities and cultural property trafficking and protection. He skied to the North Pole in 2018.
A fifth-generation Palm Beach County native and the son of a Boynton Beach mayor, he's written a series of award-winning children's books set in Florida based on his family's experience as settlers in the 1870s. The books found an audience in Florida schools, where one is mandatory reading. He's a Florida's Distinguished Author.
He's on the executive committee of South Florida Science Center and Aquarium and past chair of the Chamber of Commerce of the Palm Beaches.
"I led the effort to save and restore the historic 1916 Palm Beach County Courthouse, which was slated for demolition. It is now a public history museum, hosting thousands of field trip students each year," he says. "I have a great passion for Florida."