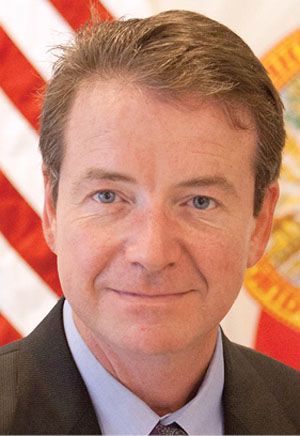 BILL HERRLE
FLORIDA EXECUTIVE DIRECTOR, NATIONAL FEDERATION OF INDEPENDENT BUSINESS, TALLAHASSEE
Herrle served as NFIB/Florida's state director from 1990 to 2001. After a six-year stint as vice president of governmental affairs and political action for the Florida Retail Federation, he rejoined NFIB in 2007.
A well-known champion of small businesses in the state, he's advocated for pro-business policies such as the repeal of joint and several liability and passing nationally recognized workers' compensation reform that reduced costs for small-business owners.
Herrle earned a bachelor's degree in political science from Penn State University. He says his first job in Tallahassee "wasn't lobbying; it was waiting tables at the Governor's Club."
The Pittsburgh native draws on the experiences of his hometown in his work. "I saw the steel recession in Pittsburgh as a child and saw what happens to a community when the economy and business fails and never wanted to take the business community and jobs for granted after that," he says.
Herrle has served on boards for organizations such as the Museum of Florida History and Mission San Luis. "I'm dedicated to the historic resources in Tallahassee and take every opportunity to showcase them to the small-business community," he says.