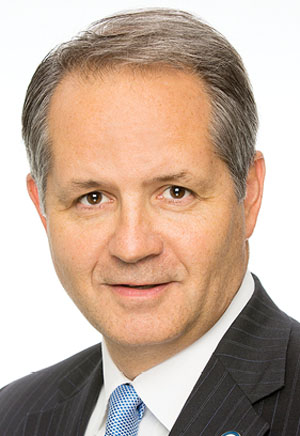 MARK WILSON
PRESIDENT & CEO, FLORIDA CHAMBER OF COMMERCE, TALLAHASSEE
As the COVID-19 pandemic began its assault on Florida earlier this year Wilson found himself in the middle of the debate over when and how to restart the state's $1-trillion economy.
Walking the line between science and commerce, Wilson worked closely with more than 150 local chambers to chart a reasonably safe path for getting the state's workforce back on its feet.
"Restarting the world's 17th-largest economy can't be a PR effort or some sort of state level show of force," Wilson says. "There are economic models that show the wrong restart approach, combined with too much relaxing of testing, could prolong our economic recovery into 2022 and, yes, even 2023."
On another front, Wilson collaborates with many of the state's business leaders to address a host of problematic social and financial issues that face various demographic groups and rural communities.
In that effort, Wilson says the private sector has stepped up to the plate.
"It's been my experience," says Wilson, "that 100% of the time, when business leaders are exposed to the data, they come forward and say, 'I didn't know that. Now that I do, what can we do about it?' "
Wilson joined the chamber in 1998 and has held his current position since 2003.