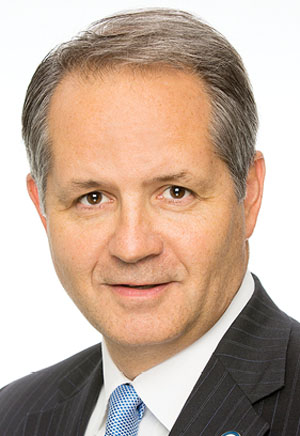 MARK WILSON
PRESIDENT & CEO, FLORIDA CHAMBER OF COMMERCE, TALLAHASSEE
Wilson joined the Florida Chamber in 1998 and has held his current position since 2003. In that role, he leads the chamber's political, lobbying, grass-roots and economic research operations with a focus on job creation and maintaining a favorable climate for the state's businesses.
In 2021, the Florida Legislature passed bills addressing the chamber's top two priorities: COVID-19 liability protections for Florida businesses and health care facilities and online sales tax reform to level the playing field between the state's brick-and-mortar businesses and out-of-state online retailers. The chamber also celebrated wins including a business rent tax reduction and unemployment tax increase mitigation.
Prior to joining the Florida Chamber, Wilson served as vice president of the Chicagoland Chamber and held a position with the U.S. Chamber of Commerce's Midwestern office. The Illinois native received his undergraduate degree from the University of Georgia and earned the national designation of certified chamber executive (CCE).
Wilson serves on the board of the Florida Association of Chamber Professionals, Enterprise Florida, Workforce Florida, Leadership Florida, Florida Chamber Foundation and Council of State Chambers.