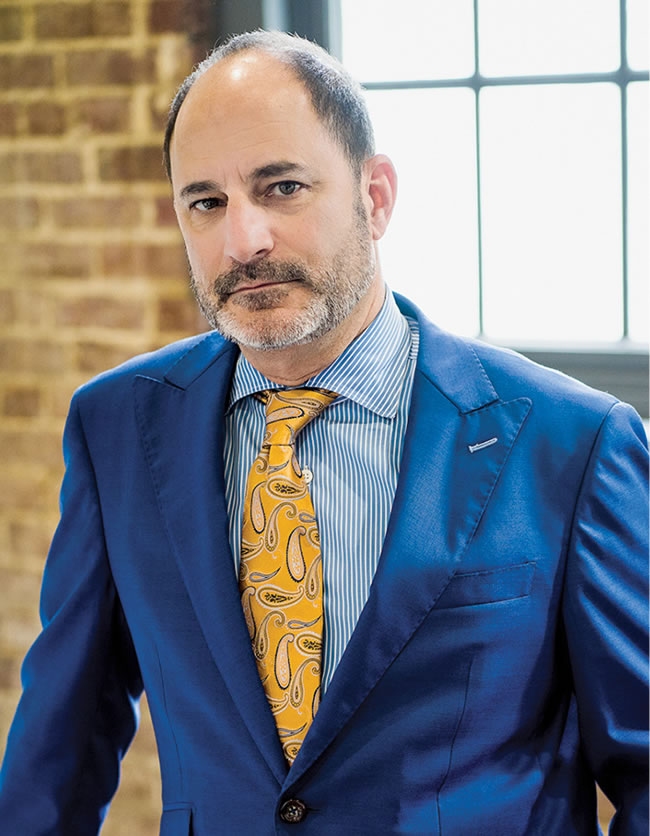 MARTY FIORENTINO
PRESIDENT, THE FIORENTINO GROUP, JACKSONVILLE
Fiorentino did not set out to be a lobbyist. Multiple experiences in his early career, however, gave him access to the inner workings of governmental business and politics.
Eventually, he would use that knowledge to create his own government consulting firm, but not before cutting his teeth with experienced mentors.
After graduating from law school in 1983, Fiorentino worked as an attorney for the Seaboard System Railroad, where he held several managerial positions.
In 1989, he was invited to serve in the administration of President George H. W. Bush as chief of staff of the Federal Railroad Administration. In that role, he was senior adviser to the Federal Railroad Administrator, and he also managed the daily operations of the agency.
Fiorentino became counselor to Deputy Secretary of Transportation Elaine L. Chao in 1990. She is one of two bosses Fiorentino credits with mentoring him on the ins and outs of Washington, D.C. The late Peter Carpenter was the second.
As counselor to Chao, Fiorentino provided advice on legal, regulatory, policy, program, safety and legislative issues.
In 1995, Fiorentino was hired as vice president of corporate communications and public affairs for CSX Transportation. There, he worked under Carpenter.
Carpenter was CEO of CSX Transportation from 1992-99. He was vice chairman of the railroad's parent company, CSX Corp., until his retirement in 2001.
As vice president of corporate communications and public affairs, Fiorentino managed CSX Transportation's internal and external communications, which included public affairs, crisis communications, marketing communications, media relations and community relations for 22 states.
In 1999, Gov. Jeb Bush appointed Fiorentino chairman of the board of Jacksonville Port Authority (JaxPort). He served a four-year term. At the time, JaxPort managed three seaports and four airports. In 2001, Fiorentino led an effort to restructure JaxPort into two separate entities: Jacksonville Seaport Authority and Jacksonville Airport Authority. Afterward, Gov. Bush appointed Fiorentino to the Jacksonville Seaport Authority, where he was elected its first chairman.
After holding these key positions and learning all he could from his mentors, Fiorentino formed the now 11-person government consulting firm, Fiorentino Group in 2002. The company has offices in Jacksonville and Tallahassee.
Fiorentino Group addresses issues and opportunities with government depending on the needs of the client. For example, the company has secured state funding to educate children with unique abilities and has helped businesses locate and grow in Northeast Florida.
In recent years, Fiorentino Group helped procure funding for North Florida School of Special Education and the Monique Burr Foundation, which provides programs that help protect children and teens from bullying and abuse.
In addition, Fiorentino Group secured a $25-million federal grant for the city of Jacksonville to help fund demolition of the Hart Bridge ramps. The ramps will be demolished to open the waterfront to economic development and to connect autonomous vehicle technology (the Skyway network) into the Northeast Florida regional transportation system.
Active in the community, Fiorentino has served on the board for Baptist Beaches Medical Center, Florida TaxWatch, the Florida Governor's Mansion Foundation, Florida Gubernatorial Fellows Program, Jacksonville Symphony Orchestra, First Coast Metropolitan Planning Organization and Alliance for World Class Education. He has also served on the board of trustees for the Florida Chamber of Commerce and the Jacksonville Mayor's Film and Television Advisory Board.
Fiorentino lives on a farm in rural St. Johns County. Each year, Fiorentino and his wife, Mary, host a Run for the Roses Kentucky Derby party to benefit Hope Therapy, an equine-based program for children with disabilities, wounded military members and adults with special needs.
Fiorentino earned a bachelor's degree from the University of Florida and a law degree from Mercer Law School.
Fiorentino and his wife live on a farm and host a charity Run for the Roses Kentucky Derby party every year.