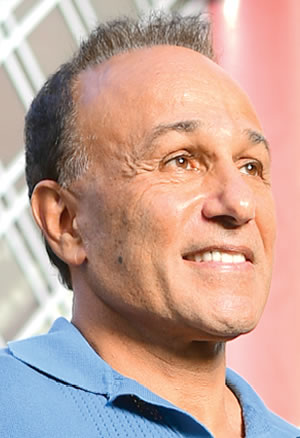 MOISHE MANA
FOUNDER & CHAIRMAN, MANA GROUP, MIAMI
"Our vision — you can call it ambitious, you can call it arrogant, you can call it whatever — delusional — is to make Miami the Hong Kong of the future of the Western Hemisphere," Moishe Mana, a real estate developer and entrepreneur, told Florida Trend.
That's a big vision but not one that came about overnight. He owns more than a million square feet of real estate in downtown Miami — long in need of revitalization — and has set his sights on developing a tech hub there, calling it Mana Common. Renovation work has begun on the Nikola Tesla Innovation Hub building, and Plug and Play, a well-known Silicon Valley startup accelerator, has signed on to bring its program to Mana Common, where Mana is trying to group startup programs, investors, startup companies and larger tech companies.
It won't be his first transformation. Mana grew up poor in Tel Aviv, the second of five children. After immigrating to New York City in the early 1980s, he worked as a dishwasher before starting a successful moving company, then moved into real estate development, which has made him a billionaire. Before moving to Miami, he helped revitalize New York City's Meatpacking District.