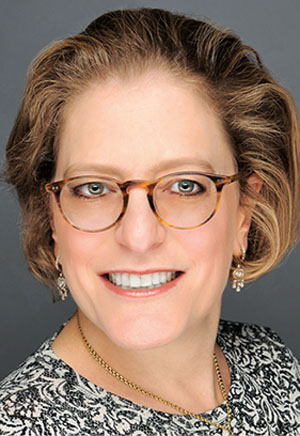 ROSA SCHECHTER
PRINCIPAL, AVENIR HOLDINGS, LANDSTAR DEVELOPMENT AND ECKSTEIN SCHECHTER LAW, CORAL GABLES
Schechter is a central player in the largest development ever proposed for Palm Beach Gardens, Avenir Community, planned for 4,763 acres north of Northlake Boulevard and south of Beeline Highway, at the former Vavrus Ranch property.
Seven years after the property purchase, construction got underway this year on the first phase of development. Over the coming decades, plans include 3,900 single-family homes, with a quarter of them reserved for residents ages 55 and older, and nearly 2 million square feet of office space, plus retail, hotels, community agriculture, a school, a city park, man-made lagoons with beaches, a golf course, a recreation center with courts for tennis and pickleball, and a vast conservation area with public trails. Lots are being cleared on the first 1,600 homes by multiple builders, and some homes may be completed in 2020. "It's been a long time coming, but we are still years away from really being a living, breathing community."
Landstar Development, of which Schechter is a principal, is the primary developer of Avenir and has previously built more than 17 communities in South Florida and 18 in Central Florida. Her law firm, Eckstein Schechter, focuses on commercial real estate and corporate transactions. The Mexico City native was raised in Coral Gables and is a graduate the University of Miami law school and Harvard.