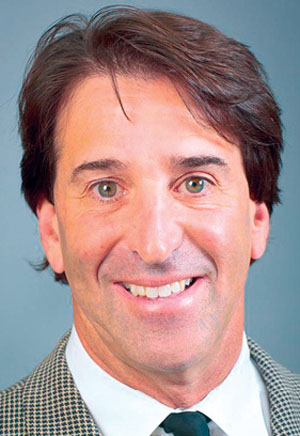 SERGIO ROK
PRESIDENT, ROK ACQUISITIONS, MIAMI
Rok's father, Natan, who arrived from Cuba in 1964, began buying properties in Miami's central business district and over the years became one of downtown Miami's largest commercial landlords. Sergio joined the business in 1983. After his father's death in 2004, he took over the property management and real estate investment empire and has earned a reputation of his own in the industry.
Rok has also diversified beyond South Florida. He operates a well-capitalized real estate investment group and holds a portfolio that includes multi-family properties, storage and warehouse facilities, historic buildings and vacant land under development. His strategy of buying distressed debt, particularly during the Great Recession, has helped him secure properties in key markets and sell them years later for large profits.
Along with real estate, the University of Florida graduate is an investor in Daniel Cohn's Bellacosa wine brand. The Rok organization previously had an ownership stake in TransAtlantic Bank, which was sold to one of largest banks in Spain in 2007. He is a founding board member of the Downtown Miami Partnership and was a member of the board of the Miami Downtown Development Authority for 19 years.