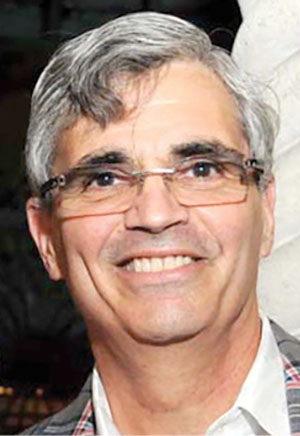 STEPHEN SAWITZ
OWNER, JOE'S STONE CRAB, MIAMI BEACH
The great-grandson of Joe's Stone Crab founder Joseph "Joe" Weiss, Sawitz grew up in the iconic restaurant. Established in 1913, Joe's Stone Crab has hosted a raft of celebrities, politicians and other notables. Sawitz's grandfather, Jesse, recalled seeing Will Rogers, Amelia Earhart, Gloria Swanson, the Duke and Duchess of Windsor and Chicago mobster Al Capone, who dined under the name Al Brown.
After graduating from Cornell University's School of Hotel Administration, Sawitz returned to the restaurant to help his mother, Jo Ann Weiss, run the business.
Joe's Stone Crab seats 450 people, and in the high season from mid-December through March, serves an average of 1,500 dinners a night. Consistently ranked among the top five in Restaurant Business' Top 100 independent restaurants, Joe's Stone Crab reports between $35 million and $38 million in revenue each year. The restaurant also has spinoffs in Chicago, Las Vegas and Washington, D.C., under the name Joe's Seafood, Prime Steak & Stone Crab.