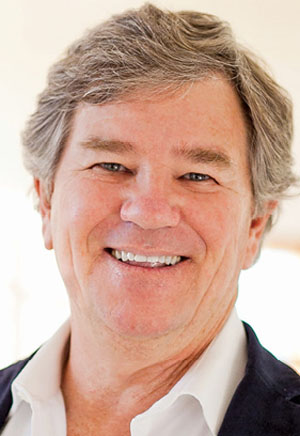 JULIAN MACQUEEN
CHAIRMAN & FOUNDER, INNISFREE HOTELS,
GULF BREEZE
When he's not managing his 26 Innisfree Hotel properties or piloting his private jet, MacQueen devotes his energies to helping the blind, promoting early childhood education and providing food for the needy.
An Alabama native, MacQueen has deep roots in the hospitality industry, starting at age 15 busing tables during the summers at a Destin motel. "Since then, I've never left the hotel business," he says.
He built his first hotel, a Family Inn, in 1985 with a no-money-down loan and zero cash flow. "I didn't have enough money to make the first payroll, so I hired my first housekeeper after I collected rent from my first guest for $19.77."
From that beginning, MacQueen has built a company that has lodging properties in five states and includes the Marriott, Hilton and Intercontinental Hotel brands. MacQueen attributes much of his company's success to a philosophy that promotes a culture of diversity and freedom of self-expression among his employees. "We have continued to develop this approach, hiring a director of culture 25 years ago to come onboard and drive this culture of authenticity. I believe this has been the cornerstone of Innisfree's success," he says.
As a leader in the Northwest Florida lodging industry, MacQueen supports efforts to reorganize and refocus tourism marketing strategies to help maximize return on investment of tourist development tax revenue. On a broader scale, MacQueen believes one of the most pressing issues facing Florida is widespread and chronic poverty among many demographic groups.
"The circle of poverty in Florida needs to be broken, and I believe this can start with children and their education beginning in pre-K through elementary school.
"People of privilege need to realize that we as a community are only as good as our most disenfranchised population," he says.