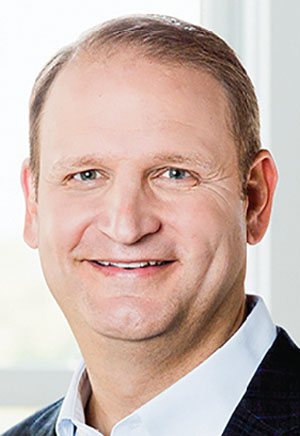 RANDY HASSEN
PRESIDENT, HOTEL MANAGEMENT, MCKIBBON HOSPITALITY, TAMPA
Hassen was still in college at the University of Georgia when he started his career with McKibbon Hospitality. His first position with the company was as a part-time houseman at the Days Inn in Athens, Ga. He went on to become general manager with two McKibbon Hospitality properties in Florida: Courtyard Tampa Downtown and Courtyard Tampa North. In 1995, the year he was promoted to general manager at Courtyard Tampa North, Hassen received Marriott's General Manager of the Year award. He was still in his 20s.
Over his 29-year career, Hassen rose to serve as director of operations, vice president of operations and senior vice president of operations before being named president in 2013. He oversees the sales and marketing, human resources, revenue management, e-commerce, communications, food and beverage and engineering departments.
Hassen promotes a "family first" leadership style and spends most of his spare time with his family. He has served on the Tampa Hillsborough Economic Development Council board and the AC Hotels by Marriott franchise advisory council.