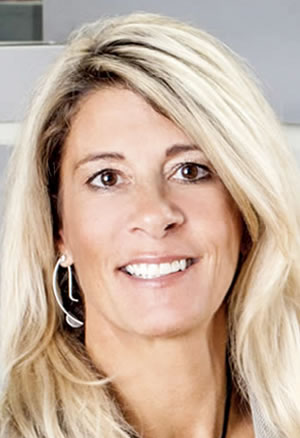 CAROL CRAIG
FOUNDER & CEO, CRAIG TECHNOLOGIES, MERRITT ISLAND
Craig's resume goes beyond extensive — service as a military pilot; degrees in computer science and electrical and computer engineering; successful manufacturing companies; and significant philanthropic work to boot. Founded in 1999, Craig Technologies is a solely owned technology firm providing engineering, technology and manufacturing solutions to both government and commercial customers. The firm has been a key player in the region's post-space shuttle emergence as an engineering and space industry powerhouse.
Craig, whose mother was Cuban, was raised in the Midwest by adoptive parents. After her military service, she and her family moved in 2004 to Brevard County, where she began her entrepreneurial career. In 2011, Craig established its manufacturing division. In 2012, she entered into an agreement with NASA to take on 1,600 pieces of equipment at the former NASA shuttle logistics depot.
Craig received the Innovation and Performance award from the U.S. Women's Chamber of Commerce for her work facilitating NASA's commercialization of the International Space Station. Her company created a proprietary test platform, CraigX, that lets industry test and fly equipment from the station. She also came up with a way to commercialize deploying micro-satellites from the station and is launching a satellite constellation that lets clients test systems at a fraction of the cost and at a quicker pace than other launch options.
Craig's manufacturing subsidiary Craig Technologies Aerospace Solutions is a state-of-the-art facility that supports precision machining, fabrication and assembly for prototypes and other equipment for companies such as Boeing, United Launch Alliance, Northrup Grumman, Lockheed Martin, L3Harris, Pacific Scientific, NASA and other government and commercial customers.