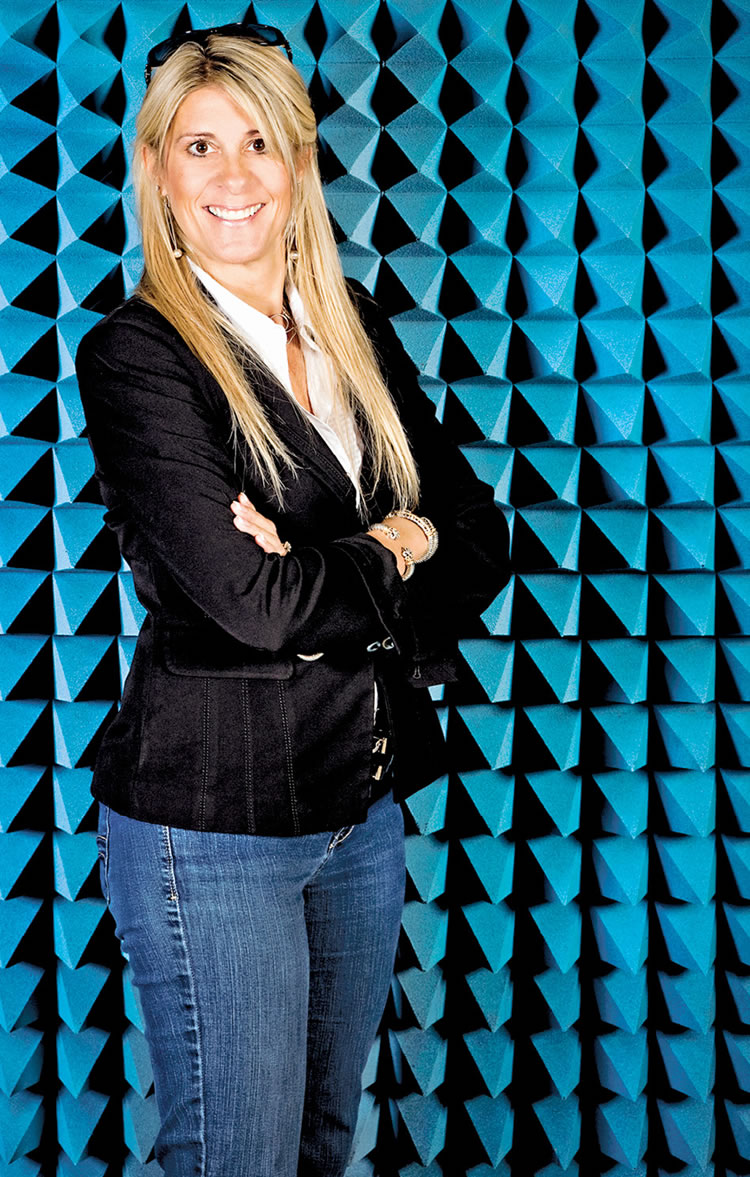 CAROL CRAIG
FOUNDER & CEO, CRAIG TECHNOLOGIES, MERRITT ISLAND
Craig some day won't look back and rue what didn't get done. Born in Cuba, she was raised in the Midwest by her adoptive parents. She holds three degrees — computer science and electrical and computer engineering, has been a military pilot and founded a company that does engineering work for the space, defense and other industries. Since 2004, when she and her family moved to Brevard County, her company has donated more than $2 million to charities, including Junior Achievement. "Superwoman" is how a college president once described her.
Says Craig, "Sometimes the beauty of life is figuring out your way forward organically. Take new opportunities as they present themselves."
Craig Technologies offers engineering services and manufacturing to a variety of companies. It routinely makes best places to work in Florida lists. It's also a woman-owned small business, veteran-owned small business, service-disabled veteran-owned small business and Hispanic minority-owned small business.
Craig received the Innovation and Performance award from the U.S. Women's Chamber of Commerce for her work facilitating NASA's commercialization of the International Space Station. Her company created a proprietary test platform, CraigX, that arrived at the station in December. CraigX is mounted to the exterior for 15 weeks. Missions will cycle on 15- to 24-week schedules. The platform lets industry test and fly equipment from the station. She also came up with a way to commercialize deploying micro-satellites from the station and is launching a satellite constellation that lets clients test systems at a fraction of the cost and at a quicker pace than other launch options.
And in April, NASA chose Dynetics, whose team Craig Technologies is on, along with Blue Origin and SpaceX to build the next human moon landers. "Pretty cool company to keep," she says.
"My mother earned her bachelor's and master's degrees and worked in the lab at Caterpillar in Illinois back in the '50s. She didn't see boundaries or barriers to anything. And she has the strongest faith in God of anyone I have ever met, including my ministers."