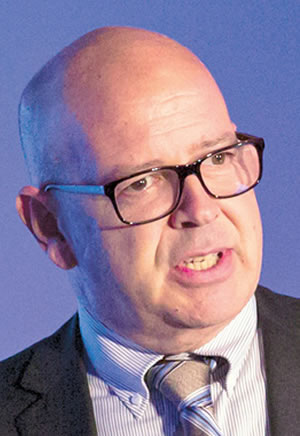 KEVIN CARR
PRESIDENT & CEO, FLORIDAMAKES, ORLANDO
Operating through a network of the state's regional manufacturing associations, FloridaMakes is a statewide, industry-led partnership established in 2015 to strengthen and advance Florida's manufacturing sector. "Principally what we're doing is we're trying to help companies grow," says Carr, who studied electronics engineering at Widener University and technology management at the University of Maryland.
FloridaMakes partners with public and private service providers — including research and education institutions, consultants and training providers — to improve the overall performance of individual firms that seek help. Florida now has more than 20,000 manufacturing firms, most with fewer than 20 employees.
Carr came to FloridaMakes after 10 years as a private consultant advising technology-based economic development organizations, manufacturing businesses and the Department of Defense. He led the Manufacturing Extension Partnership at the National Institute of Standards and Technology (NIST) in Gaithersburg, Md., and was the first director of the group's Manufacturing Extension Program, a non-profit, industry-led partnership created by manufacturers. Carr built the program from just seven pilot states to a national system serving manufacturers in all 50 states and Puerto Rico.
Carr has been recognized by Service to America for Business and Commerce and Harvard's Innovation in Government awards as a finalist. He was awarded the U.S. Department of Commerce gold medal for building MEP's national system.