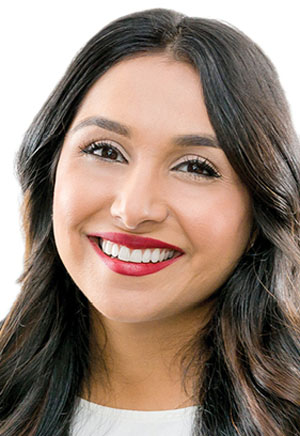 SUNEERA MADHANI
FOUNDER & CEO, STAX BY FATTMERCHANT, ORLANDO
When Madhani pitched her idea of a subscription-based credit-card payment processing system to the company she worked for, her bosses laughed out loud. She quit that job and in 2014 launched her own company with her brother, Sal Rehmetullah.
Originally called Fattmerchant — FATT stands for "fast, affordable transaction technology" — the Orlando company recently debuted its new name, Stax, to better reflect its growth and current offerings. It now has 12,000 platform users and more than 130 employees and has processed $9 billion in payments. Along the way it's garnered awards and accolades from entities like U.S. News & World Report, Inc. and Money.
In 2020, Madhani was named to Fortune's 40 Under 40 list in the finance and fintech category. Her podcast, CEO School with Shannan Monson, aims to help female founders break $1 million in revenue.
A 2009 graduate of University of Florida's Warrington School of Business, Madhani grew the company out of the StarterStudio, a Central Florida tech incubator. She was recognized as one of the Most Influential Women in Payments in 2018 by PaymentsSource, an industry publication for financial service professionals, and was a finalist for Ernst & Young's Entrepreneur of the Year 2019 award in Florida.