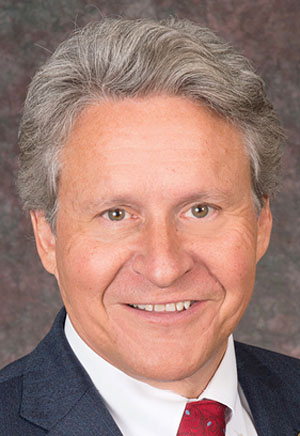 JOHN W. MURRAY
PORT DIRECTOR & CEO, CANAVERAL PORT AUTHORITY, PORT CANAVERAL
Prior to being named director and CEO, Murray was CEO of Lykes Lines and the global shipping company Hapag-Lloyd. Port director since 2016 and a Coast Guard licensed captain, Murray has received generally high marks from the Port Canaveral commissioners. Port Commissioner Jerry Allender says he believes Murray "is the highest quality CEO that we have had" at Port Canaveral.
During Murray's tenure, the port has signed two long-term contracts — with Carnival Cruise Line and Disney — that he says will strengthen its long-term financial stability and attract outside investment from businesses associated with the cruise industry.
Murray is a graduate of the Maine Maritime Academy with a degree in nautical science. He is also a longtime board member of the New York-based National Cargo Bureau, a non-profit organization that assists the U.S. Coast Guard with monitoring and improving maritime safety regulations.