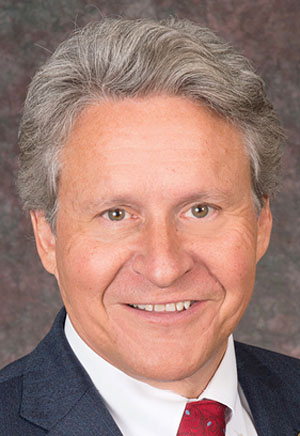 JOHN W. MURRAY
PORT DIRECTOR & CEO, CANAVERAL PORT AUTHORITY, PORT CANAVERAL
Murray, a graduate of the Maine Maritime Academy with a degree in nautical science, is the only Coast Guard licensed captain to currently serve as director of any of the state's ports. An admirer of entrepreneur Richard Branson, Murray was CEO of Lykes Lines and the global shipping company Hapag-Lloyd before being named port director at Port Canaveral in 2016. He has provided expert testimony before Congress on maritime industry management and vessel operations.
During his tenure, the port, which employs around 200, has signed two long-term contracts — with Carnival Cruise Line and Disney — that he says will strengthen its long-term financial stability and attract outside investment from businesses associated with the cruise industry, which has been hard-hit by the pandemic. The port will host five Hapag-Lloyd ships that are being reflagged as U.S. vessels. And earlier this year, the port oversaw the arrival of a tug and bunker barge that will be used to refuel cruise ships with liquified natural gas, making Port Canaveral the first LNG cruise port.
Murray is a longtime board member of the New York-based National Cargo Bureau, a non-profit organization that assists the U.S. Coast Guard with monitoring and improving maritime safety regulations.