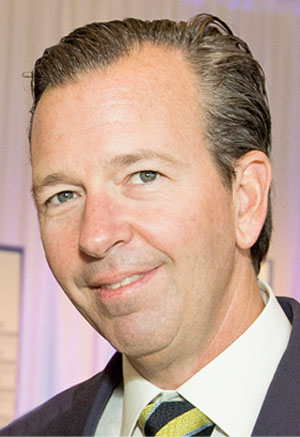 PEPE FANJUL JR.
EXECUTIVE VICE PRESIDENT, FLORIDA CRYSTALS, WEST PALM BEACH
Fanjul, with a bachelor's degree and MBA from the University of Miami, was a principal at several investment banking firms, including the Rhone Group, before taking over management of his family's enterprises. In addition to his role at Florida Crystals, he is also vice president of Fanjul Corp., which is Florida Crystals' parent company. The parent firm's holdings include a power-generating facility along with agricultural, real estate and resort interests. It has annual revenue of some $5 billion.
Florida Crystals grows, processes and markets sugar through brands that include Domino, C&H, Redpath and Florida Crystals. With roots in the sugar industry in Cuba, the Fanjul family founded Florida Crystals in 1960 as a sugarcane farming and milling company in Palm Beach County. The family owns about 190,000 acres in Florida and 240,000 acres in the Dominican Republic, where it also owns Casa de Campo, a luxury hotel. In recent years, the company has expanded its real estate holdings, including the purchase of Waterfront Clematis, an office and retail complex in West Palm Beach.
The family founded New Hope Charities, a non-profit to provide services to families in Palm Beach County, and two charter schools.