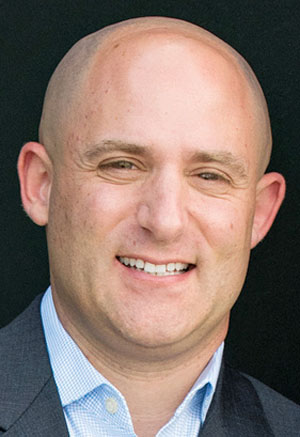 KEN BABBY
OWNER & CEO, JACKSONVILLE JUMBO SHRIMP, FAST FORWARD SPORTS GROUP, JACKSONVILLE
Babby, at one time chief revenue officer and general manager for the Washington Post's digital operations, owns two Minor League Baseball teams. In 2012, when he was 32, he purchased the Akron Aeros franchise, renaming the team the Rubber Ducks; he bought the Jacksonville Suns in 2015 and invested nearly $2 million in improving the stadium. He renamed the team the Jumbo Shrimp in 2017. Babby is one of the youngest people in the country to own two sports teams. In interviews, he has said he is focused on improving the fans' experience and in creating positive change in his teams' communities through charitable and civic work.
Babby is a member of the Jacksonville Chamber of Commerce board of directors, Jacksonville University board of trustees, Jewish Community Alliance board of directors, Baptist Hospitals of Florida board of directors and Jacksonville Civic Council.
Babby has an undergraduate degree from Wheaton College (Massachusetts) and an MBA from Johns Hopkins University. His father, Lon, was general counsel for the Baltimore Orioles and president of basketball operations for the Phoenix Suns. His mother is author Ellen Babby.