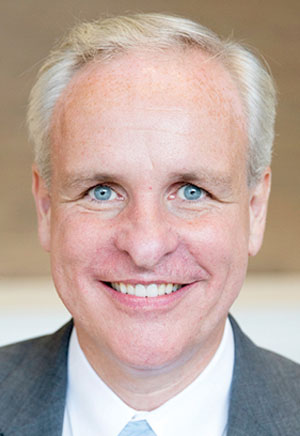 ANTHONY HUCKER
PRESIDENT & CEO, SOUTHEASTERN GROCERS, JACKSONVILLE
The parent company of Fresco y Más, Harveys Supermarket and Winn-Dixie grocery stores in five states, Southeastern is one of the largest conventional supermarket companies in the U.S. It ended 2020 with the completion of 41 new and renewed grocery stores and continued its expansion throughout Florida with the opening of a new Winn-Dixie in Viera in May 2021.
In 2020, the company also made the strategic decision to no longer operate stores under the BI-LO name, selling 46 BI-LO stores to focus on investing in Fresco y Más, Harveys Supermarket and Winn-Dixie stores. Hucker, who became CEO of Southeastern Grocers in 2017, has been leading the company on its efforts to be profitable since emerging from Chapter 11 bankruptcy in 2018.
Hucker studied at the Metropolitan University of Manchester in the U.K. in retail marketing and has an international diploma in marketing from the Chartered Institute of Marketing. He's had a long career in the grocery business, first working as a food industry analyst and then spending a decade at Aldi. He held several roles at Walmart, including head of strategy and business development, and served as president of Giant Food and then president and COO of Schnucks in St. Louis before joining Southeastern.