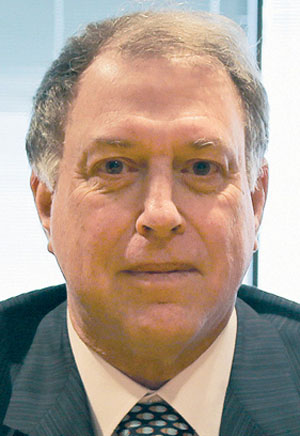 IRWIN NOVACK
OWNER, KANE'S FURNITURE, ST. PETERSBURG
Founded in 1948, Kane's now has 18 stores throughout Central and Southwest Florida and employs about 750. The company's Kane's Care program supports several non-profits in local communities, including Habitat for Humanity, American Heart Association-Heart Walk and Junior Achievement. Novack started his career as a CPA. "When I started in the furniture business," Novak says, "I literally did not know a sofa from a dresser."
EDUCATION
University of Massachusetts (BA),
University of Hartford (MBA)
FLORIDA ISSUE
Climate control and the environment.
ALTERNATE CAREER?
I started my graduate studies in law school. Due to the death of my father, I had to abandon that course and head out into the real world. So, I imagine I'd be a lawyer.
RESOLUTION KEPT
Watching my diet — at least on a temporary basis
STAYING FIT
I work out with a trainer a couple of times a week. I also try to get out on the golf course whenever possible.