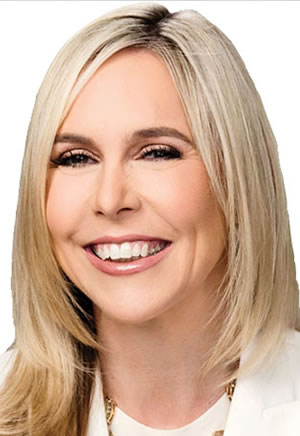 KIM RIVERS
CEO, TRULIEVE CANNABIS, TALLAHASSEE
The daughter of a police officer and educator, Rivers served as student body president while majoring in multinational business and political science at Florida State University. She is a University of Florida law graduate and was an M&A and securities attorney in private practice before joining Trulieve, the first and largest fully licensed medical cannabis company in Florida.
The "seed-to-sale" company has about 51% of the Florida market. It cultivates and produces its products in-house and distributes them to Trulieve-branded dispensaries throughout Florida and via home delivery. It's also a licensed operator in California, Massachusetts, Connecticut, Pennsylvania and West Virginia.
In 2020, Trulieve ended the year with 75 stores in the United States and had revenue of $521.5 million, amounting to year-over-year growth of 106%. In May 2021, the company announced it was acquiring Harvest Health & Recreation, a multistate operator with a focus on the Northeast and West Coast of the U.S.. When the acquisition is completed, the combined business will have operations in 11 states, 22 cultivation and processing facilities and 126 dispensaries serving the medical and adult-use recreational cannabis markets.
Rivers' advice to women looking to lead in her industry: "I would say just to take your seat at the table. I think so often we as women sometimes have a tendency to not speak up and speak out."