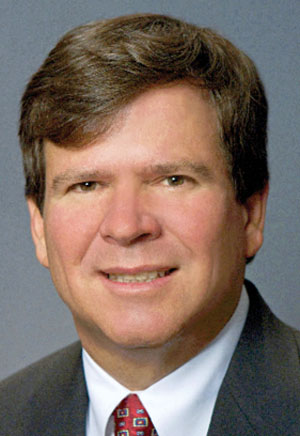 KEN ROBINSON
PRESIDENT & CEO, DR. PHILLIPS INC., DR. P. PHILLIPS FOUNDATION, ORLANDO
Robinson, an Florida State University alumnus, runs the foundation that's the legacy of Dr. Philip Phillips, once the largest citrus producer in the world.
Robinson oversees 55 properties owned by the foundation along with its investment portfolio and grant-making activity. The Phillips charities make grants to organizations that focus on educational programs, children and youth services, cultural programs, health or rehabilitative programs and social services. It also supports non-profit organizations that seek to preserve the free enterprise system and protect private property rights.
The foundation gave $35 million to the Dr. Phillips Center for the Performing Arts and is a leading donor to the University of Central Florida's downtown campus, Dr. Phillips Academic Commons. It also is planning a 204-acre project called The Packing District, which includes donating a 105-acre regional park to the city of Orlando.
Robinson has served as president of Florida Citrus Sports, which hosts two bowl games and an FSU-University of Miami game.