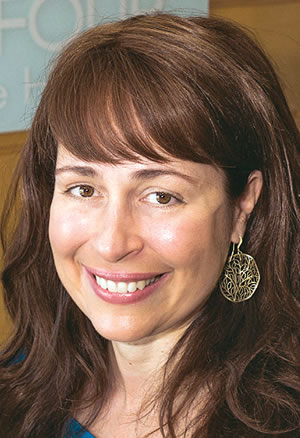 STEPHANIE BERMAN-EISENBERG
PRESIDENT, CARRFOUR SUPPORTIVE HOUSING, MIAMI
Berman-Eisenberg has spent her life working for the homeless and underserved, with seven years at the Children's Home Society and after that at Carrfour, where she was a vice president and, since 2006, president.
Carrfour — the name means "crossroads" in French — is a non-profit launched by the Greater Miami Chamber of Commerce in 1993. It differs from other affordable housing developers in its focus on supportive services in addition to low rent. "Everything comes back to housing," Berman-Eisenberg told Florida Trend last year. "It seems if we could figure out how to keep people in housing, a lot of our other community problems would be solved." The non-profit serves more than 3,300 residents in 1,742 supportive housing units.
A Miami native educated at Brandeis in sociology with a master's from Harvard in administration, planning and social policy, Berman-Eisenberg has served on the affordable housing committee for Miami Beach and a community advisory committee for JP Morgan Chase.