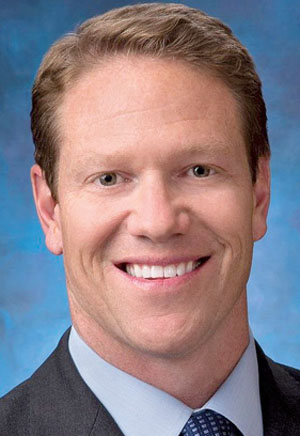 DANIEL DAVIS
PRESIDENT & CEO, JACKSONVILLE CHAMBER OF COMMERCE, JACKSONVILLE
Davis is a former city councilman and state legislator who was named president of the chamber in 2013. He had worked for Northeast Florida Builders Association, Florida's largest local membership trade association representing the building and construction industry in Duval, Clay, Nassau and St. Johns counties.
Davis is considered likely to run for mayor in 2023. Gov. Ron DeSantis appointed him this year to the St. Johns River Water Management board.
As chamber president, Davis has promoted development in Jacksonville's downtown, which has lagged the urban development that many Florida cities have capitalized on. The chamber has an initiative, LiveDowntownJax, with a goal of having 10,000 residents downtown by 2021, compared to just 5,000 now. In 2019, the chamber was part of a successful effort that kept Fidelity National Information Services headquarters in the city.
Born in Indiana, Davis was educated at Maranatha Baptist Bible College.