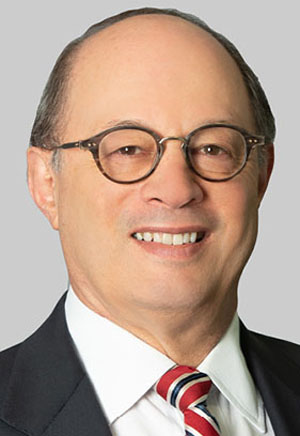 CHARLES S. CAULKINS
PARTNER, FISHER PHILLIPS, FORT LAUDERDALE
Caulkins is serving as chairman of the Florida Chamber of Commerce for 2019-21. Aside from helping businesses navigate the coronavirus, he and the chamber are focused on improving pre-K-to-12 education, with an emphasis on achieving 100% of third-graders reading at the third grade-level.
Caulkins, who moved to Florida from South Carolina in 1985 to join Fisher Phillips, is a labor and employment attorney. He advises employers on developing labor relations programs, matters involving trade secrets, and dispute resolution. He also works with employers during union representation elections, collective bargaining negotiations, strikes and lockouts. Fisher Phillips has more than 450 lawyers in 37 offices.
Caulkins has served as chairman of the Greater Fort Lauderdale Chamber and the Broward Workshop. He is a founding member and past president of the Academy of Florida Management Attorneys. He was also honored by Neighbors 4 Neighbors for his volunteerism in South Florida. He has a bachelor's degree from Monmouth College, a law degree from Creighton University and a LL.M. from New York University.