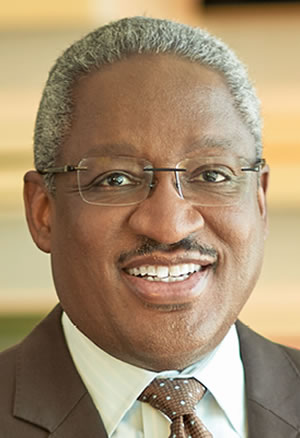 ALBERT E. DOTSON JR.
MANAGING PARTNER, BILZIN SUMBERG, MIAMI
Bilzin Sumberg employs 220, including about 100 attorneys. Dotson has been with the firm for more than 20 years, has been a member of its executive committee since 2012 and managing partner since 2019. He says an internship with former Attorney General Janet Reno inspired him to pursue a career in law. He started out as a real estate transactional lawyer and later moved on to become a commercial litigator. He saw long-term potential in expanding the firm's capabilities in the areas of government contracting and public-private partnerships.
| | |
| --- | --- |
| EDUCATION | Dartmouth College (BA), Vanderbilt University (JD) |
| CIVIC EFFORT | Efforts to inform the community about the impacts of COVID-19. Beyond counseling clients, the firm focused on bringing resources to residents and businesses in Florida that were not readily accessible, such as first-hand guidance from professionals at the Johns Hopkins Bloomberg School of Public Health and physicians from Baptist Health South Florida. |
| NEW HOBBY | I have become an avid walker over the past year. Most weeks, I walk at least 50 miles — often during early mornings. |
| SABBATICAL | Pre-colonial African history, which has been an interest of mine for a long time. |
| READING | I recently finished a couple of books by Elie Wiesel about the Holocaust and 30 Days a Black Man, by Bill Steigerwald, regarding the horrors of the Jim Crow-era South. I've started The Lost Eleven, by Denise George and Robert Child, which is about Black American soldiers brutally massacred during World War II. |