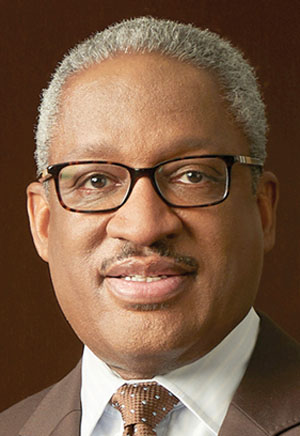 ALBERT E. DOTSON JR.
MANAGING PARTNER, BILZIN SUMBERG, MIAMI
Bilzin Sumberg is a statewide firm with about 100 attorneys and 120 support staff. Practice areas include real estate, land use and development, global tax and wealth, litigation, environmental, corporate and business finance, and public-private partnerships. Dotson has been with the firm for more than 20 years. He's been a member of the firm's executive committee since 2012 and managing partner since 2019. Dotson was born in Detroit, where his father was the first black store manager for Sears.
EDUCATION
Dartmouth College (AB), Vanderbilt University (JD)
PROFESSIONAL EVOLUTION
My internship with Attorney General Janet Reno inspired me to pursue a career in law. I started as a real estate transactional lawyer and moved on to develop my advocacy skills and became a commercial litigator.
SOMETHING SURPRISING
As a hobby, I research and study my family's ancestry.
PHILANTHROPIC PASSION
100 Black Men of America
FAVORITE PART
OF LEADERSHIP
Being a leader is about the impact you have on those around you, the profession and the community.