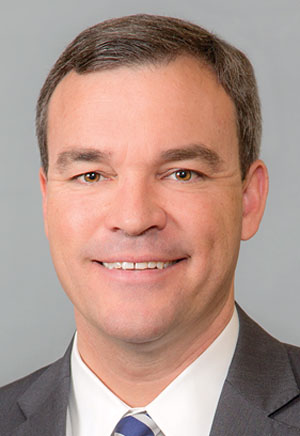 JOHN CORBETT
PRESIDENT & CEO, CENTERSTATE BANK, DAVENPORT
CenterState originated in 1999 when a group of banks in Central Florida united under a holding company started by Ernie Pinner and his protégé, John Corbett. The bank has grown to become the 75th-largest in the U.S., with more than $17 billion in assets and 2,800 employees. In January, it announced it would merge with South State, a South Carolina bank, in a $3.2-billion all-stock merger. The bank, which will take the South State name, will have a market value of about $6 billion and assets of $34 billion.
CenterState was a significant player in Florida even before the merger, with 109 branches statewide and more than 2,000 employees in multiple states. The publicly traded company has become an important player in Florida's commercial real estate sector; 55% of the $8.3 billion of the total loans it had outstanding as of the end of 2018 were for commercial real estate loans, and all were in Florida.
Corbett, who will become CEO of the new firm, studied finance at Bob Jones University and worked as a teller at First Union Bank in Haines City, where Pinner was area president for Polk County. He succeeded Pinner as CenterState's president in 2015. Corbett was chairman of the Florida Banking Association in 2015-16.