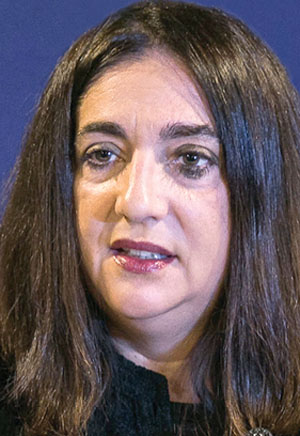 PATRICIA MENÉNDEZ-CAMBÓ
DEPUTY GENERAL COUNSEL, SOFTBANK GROUP INTERNATIONAL; GENERAL COUNSEL, SOFTBANK INNOVATION FUND, MIAMI
Menéndez-Cambó, a graduate of the University of Pennsylvania law school, had spent 25 years at Greenberg Traurig, most recently serving as vice chair of the firm and as a member of the executive committee. She formerly served as chair of the law firm's global corporate practice and helped found its Latin American and Iberian practices.
At Greenberg Traurig, Menéndez-Cambó worked on mergers and acquisitions, joint ventures, securities law and other areas. She represented clients from around the world, with a focus on Spanish and Latin American clients.
She also served as subdirectora general for Telefónica S.A. and general counsel to a number of its subsidiaries and affiliates, assisting with their global expansion.
In 2019, she was named as deputy general counsel of SoftBank Group International and general counsel of the SoftBank Innovation Fund.
Menéndez-Cambó was selected as a Young Global Leader by the World Economic Forum and has been an active member of its Regional Business Council for Latin America and its Global Gender Parity Group.