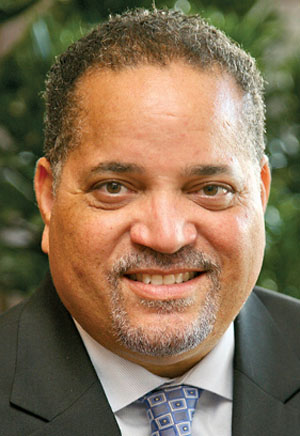 BRIAN BUTLER
PRESIDENT & CEO, JCB CONSTRUCTION, ORLANDO
Butler heads a 32-year-old, family-owned company that specializes in site development and construction management. The firm has worked on projects including the stations for the Sun Rail commuter line, ESPN's Wide World of Sports, the NBA Experience at Disney Springs and UCF/Valencia College's campus at Creative Village in downtown Orlando. It has worked extensively on projects in Orlando's historically black west side.
Butler has worked for 20 years with the company, which his mother, Jean, and her brother, Willis Clarkson, founded in 1987. He had previously worked as a sales representative for Johnson & Johnson.
Butler has a bachelor's degree from Brown University and an MBA from Duke University. He has served as chair of the board of both Associated Builders & Contractors and the National Association of Minority Contractors. He also serves on the board of the Central Florida Foundation.