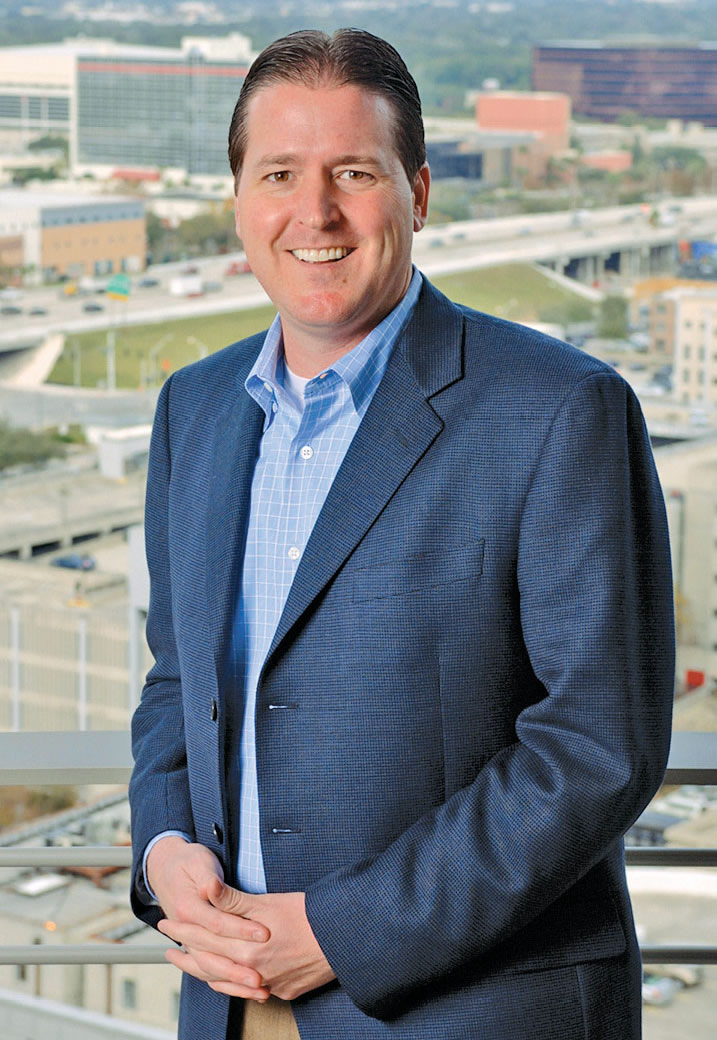 CRAIG USTLER
PRESIDENT, USTLER DEVELOPMENT, ORLANDO
While most developers specialize in a niche product type — such as apartments, shopping centers or industrial buildings — Ustler is devoted to location. He only works on redevelopment projects in downtown Orlando, earning him the nickname Mr. Downtown.
In the early 2000s, Ustler and business partner Phil Rampy sparked a turnaround of downtown Orlando's east side with Thornton Park Central, a $31-million, mixed-used project that included condos, restaurants, shops and offices. Today, Ustler is leading the development team for Creative Village, a $1.5-billion redevelopment project on 68 acres of the city's economically challenged west side. Anchored by a new joint University of Central Florida and Valencia College campus, the project will also feature a headquarters for video gaming giant Electronic Arts, as well as apartments, retail and other office space.
Ustler has done a range of projects in downtown Orlando totaling more than $200 million. They include the 105,000-sq.-ft. GAI building in Thornton Park, a green building that was completed in 2011; the Ivy Residences at Health Village, a 248-unit apartment complex that opened in 2014 near AdventHealth's downtown campus; a Residence Inn by Marriott on North Orange Avenue that opened in 2015; and the 800 North Orange Avenue office building, where his own firm is headquartered.
A third-generation Orlando resident, Ustler grew up in College Park in a family with a rich agricultural heritage. His paternal grandfather's fernery, the Ustler Brothers Nursery, is credited with making Apopka an indoor foliage capital. His mother, Kay, was the daughter of Winter Garden citrus baron Jerry Chicone.
But Ustler's fascination was with cities and real estate. He got an early schooling in the business from his father, Tom, a commercial real estate broker — and at 18, Ustler earned his own real estate license. Jim Pugh, a prominent Orlando developer, was also an early mentor.
Ustler attended the University of Florida, where he majored in urban economics and went on to earn a master's degree from UF in real estate and urban analysis. After college, he returned to Orlando and launched his real estate career doing appraisals and asset management. By the early 1990s, he was flipping houses in College Park, Delaney Park, Thornton Park and other downtown Orlando neighborhoods. He graduated to building single-family homes, which gave way to building duplexes, fourplexes and eventually larger projects.
As he reshapes city's skyline, Ustler is also leaving his mark on the community. He serves on the board of the Dr. Phillips Center for the Performing Arts and the Urban Think Foundation, a non-profit that promotes the literary arts and other educational and creative activities in Orlando. He has also served on the board of the Historical Society of Central Florida.
"I got my real estate license at age 18 and never looked back. I am an urban planner at heart, and a lover of great cities."