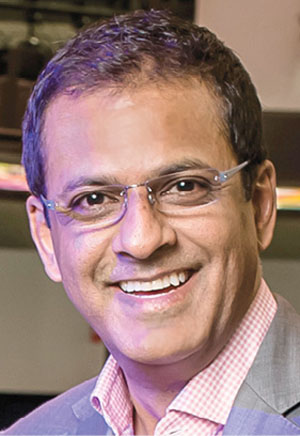 RASESH "SESH" THAKKAR
SENIOR MANAGING DIRECTOR, TAVISTOCK GROUP, ORLANDO
Thakkar leads strategy and operations for Tavistock, an investment company owned by billionaire Joe Lewis, and is helping to establish the company as a key player in diversifying Central Florida's economy and job creation.
Thakkar has guided the evolution of Medical City, a well-regarded health and life sciences park within the southeast Orlando community of Lake Nona. His work there includes an expanded focus on personal health and well-being. "The experts in this area that I'm honored to collaborate with are truly world class and big thinkers that are improving the world," he says.
Thakkar, a graduate of the University of Central Florida in accounting, also serves at the Lake Nona Institute, which produces an annual multi-day Impact Forum, and was on Orange County Mayor Jerry Demings' transition team. "In addition to discipline and accountability, leadership should always have an element of love and caring attached to it," Thakkar says.