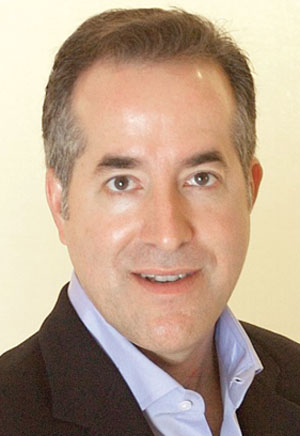 JORGE MAS
CO-FOUNDER, MANAGING OWNER & CHAIRMAN, MASTEC, CORAL GABLES
In Miami history, it's a classic and undisputed business success story. Mas, a member of one of Miami's most prominent Cuban-American families, worked his way up at Church & Tower, a construction company owned since 1971 by his late father, Jorge Mas Canosa, a prominent leader in the exile community. In 1994, with Mas at the helm as CEO, the company changed its name to MasTec, underwent an intense period of national expansion and went public in 1997. A year later, MasTec became the first Latino-owned company to break $1 billion in revenue.
Today, the company is a diversified infrastructure-services provider — digging trenches, laying fiber-optic cable and hosting cell towers — with some 21,000 employees in about 350 locations in the U.S. and Canada. MasTec, a Fortune 500 company in 2018 and 2019 and part of a bellwether S&P index, posted revenue of $7.2 billion in 2019.
These days, Mas has also been focused on bringing Major League Soccer to Miami. He is co-owner of the new Inter Miami team with David Beckham. The ownership hopes to build a stadium at the site of Melreese Country Club, and the team plans to play at its new training stadium in Fort Lauderdale in the meantime. An avid sports fan, in 2017 he tried to buy the Marlins. Mas chairs the board of the Cuban American National Foundation, is director of the Mas Family Foundation and serves on the board of overseers of the University of Miami business school, his two-time alma mater.