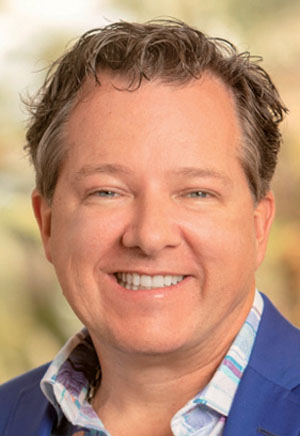 CHUCK WHITTALL
PRESIDENT, UNICORP NATIONAL DEVELOPMENTS, ORLANDO
Whittall, a Central Florida native and son of a fireman, started a lawn mowing business at 12 and advanced to a teenage nightclub at 18. He later focused his entrepreneurial energy in real estate, first starting a construction company before moving into real estate development. In 1998, he founded Unicorp, which has made a name for itself for its mixed-use village centers and master-planned communities, along with retail and luxury apartments. Now the company's projects have an aggregate value of more than $3 billion.
His company recently made the short list for the massive redevelopment of the Tropicana Field site in St. Petersburg with its proposal for Petersburg Park — with or without the ballpark. Other current projects include a 350-acre, $1-billion mixed-use community called O-Town West, near Walt Disney World, that will include a shopping center, dining and entertainment venues, an apartment complex and an office building as well as the Icon Orlando 360 entertainment complex on the International Drive tourist corridor and the $200-million, mixed-use Griffin Farm at Midtown in Lake Mary.
In 2019, Whittall was awarded the Ernst & Young 2019 Entrepreneur of the Year for Florida.