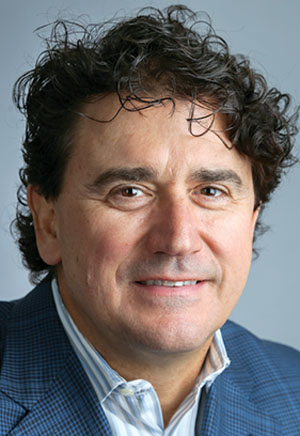 EDWARD M. KOBEL
PRESIDENT & COO, DEBARTOLO DEVELOPMENT, TAMPA
Kobel has led investment strategy, execution and capitalization for DeBartolo Development, a real estate company that has invested in 166 assets with a value of about $5 billion since 2003. That's more than 4,000 multifamily units, 1.6 million square feet of retail space, 175 hotel units and 1.5 million square feet of industrial space throughout the United States. Recent Florida projects include Haven, a 388-unit luxury multifamily community in Kissimmee. Earlier, DeBartolo helped turn a $5.5-million renovation of a church building into the Brooks DeBartolo Collegiate High School in Tampa.
Kobel, the half-brother of Edward J. DeBartolo Jr., previously managed more than $600 million in real estate projects as a partner at Fortis Advisors in Scottsdale, Ariz., an affiliate company of DeBartolo Property Group, and founded Trinity Development, which completed more than $300 million in retail development through offices in Colorado Springs, Denver, Phoenix and Chicago.
The Pittsburgh native, who was also in the U.S. Army's counter-intelligence department, has served on the boards for organizations including Lifework Leadership, Faith Tampa Bay, the University of Tampa and St. Leo University. He received the Outstanding Professional and Community Citizenship Award from former Tampa Mayor Pam Iorio.