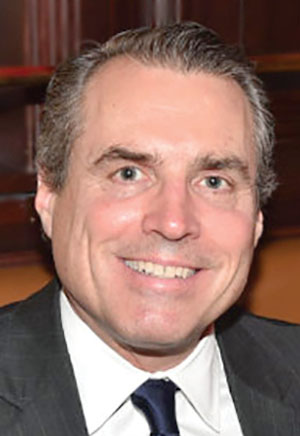 JUSTIN KENNEDY
CO-CEO, GRASS RIVER PROPERTY, MIAMI
Kennedy and Toby Cobb founded Grass River in 2014, investing in markets with high barriers to entry and existing infrastructure that promotes transit connectivity and walkability. Kennedy, with 30 years of real estate finance and investment banking experience, leads the firm's investment strategy.
The firm's portfolio includes ownership stakes in Grove Central, a transit-oriented multifamily and retail development in Miami's Coconut Grove neighborhood; CocoWalk, a mixed-use center nearby; the Shops at Sunset Place in South Miami; and an Aloft hotel near Miami International Airport.
Prior to launching Grass River Property, Kennedy served as co-CEO of LNR Property and as managing director and global head of real estate capital markets at Deutsche Bank, where he led a $50-billion business unit. He had also previously worked at Goldman Sachs and the Principal Investment Group.
He started his career in the real estate development business in California and Colorado focused on large planned community developments. Kennedy earned a bachelor's degree from Stanford University and an MBA from UCLA.